CREATE YOUR ESCAPE
Occupy a container with easy DIY kits.
SAVE TIME
What if instead of waiting months to build a place to escape to it only took hours?
SAVE MONEY
What if permitting requirements and design decision fatigue were a thing of the past?
SAVE HEADACHES
What if you didn't have to concern yourself with no show help from unreliable hires?
Shipping containers are described by length and height.
Length: 20' or 40'
Height: Standard - 8'6" and High Cube - 9'6"
Price of box is based on the nearest Box Up affiliate partner to your install location, unless you already have one.
2. Select the Endoskeleton kit.
Pick and build the underlying kit you need to take care of the basics for your space. Fully outfitted, partially, power options, and more.
We're building a library of pre-designed spaces that are function lead instead of form that you can build yourself. Every theme kit includes a design package with 3D renders, finish materials, architectural drawings, and an installation guide.

*under development
Your Endoskeleton panels and your container will come from the nearest affiliate network partner. Based on the theme selected you'll be given a material and appliance bundle to purchase from Amazon and your local hardware store.
You'll need a fully charged cordless screw gun, allen wrench, a small ladder or footstool, good tunes and a few hours of time to get your Endoskeleton installed. Get the basics in place in a couple hours.
STARTING AT:
$2,990*
Our prefabricated panels are insulated, framed with extruded aluminum, LED lighting, and branch electrical. Transform your shipping container into a comfortable space in an afternoon.
*box and theme enhancements not included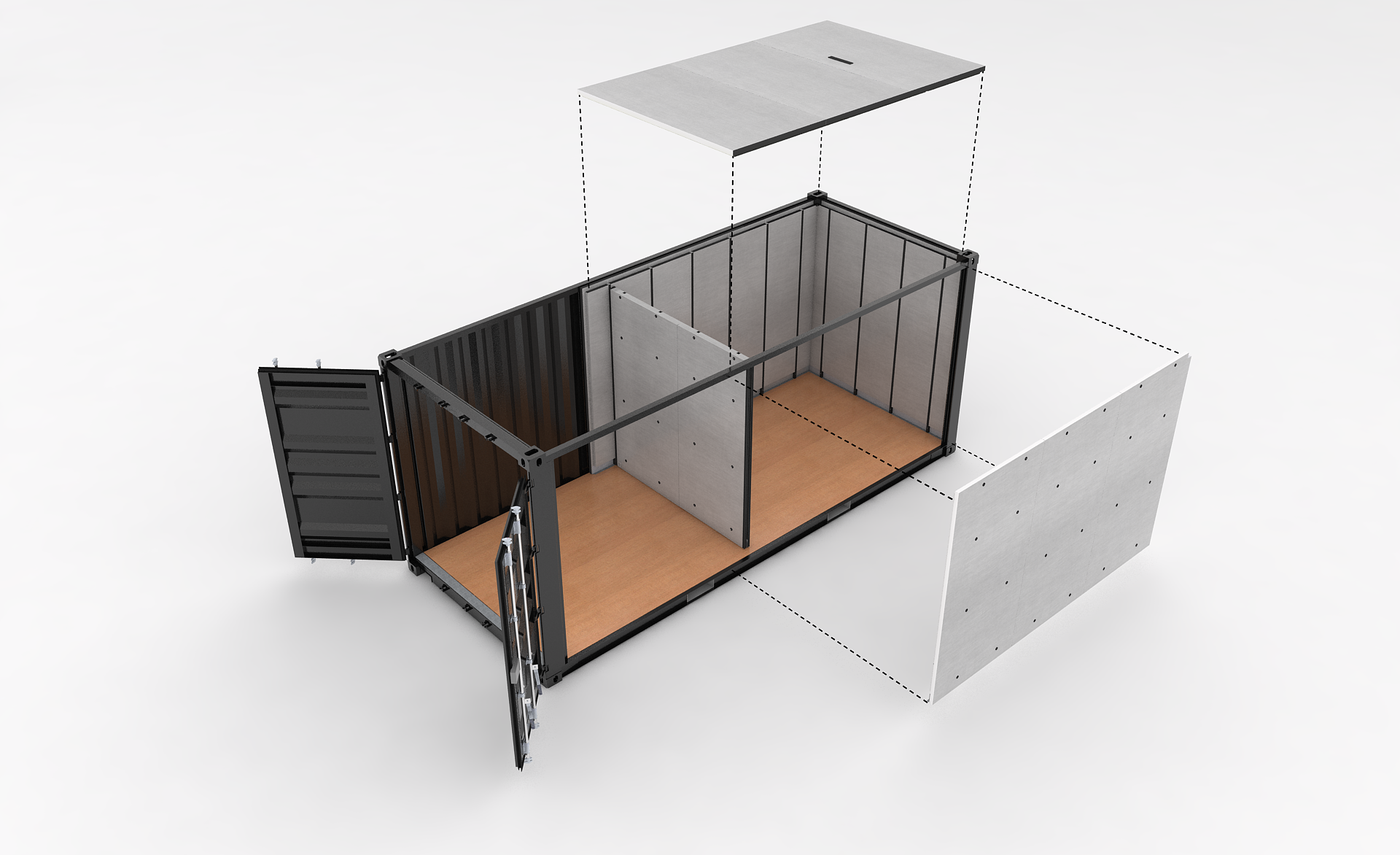 ARE YOU A SUPPLIER?
PARTNER WITH US!
If you'd like to be part of our Entourage as a General Contractors, Architects, Developers, and Container yards click here. Learn more about benefits of becoming our affiliate!